Endangered Species International (ESI) conducts non-formal environmental education initiatives in many communities as part of our conservation project to protect gorillas and rainforest. ESI is deeply involved in saving gorillas and their habitats. We have developed an ambitious project with a strong team in the Republic of Congo to protect endangered gorillas from rampant illegal hunting and habitat destruction. Our activities have the full support and participation of local communities. Throughout our activities, we nurture caring for nature, leadership skills, and critical thinking, and draws people of wide-ranging ethnic groups, cultures, and abilities into efforts to protect gorillas and rainforest. Congolese schoolchildren are learning about great apes, rainforest and illegal wildlife trade. We have conducted many educational activities in various schools in City of Pointe Noire in the Republic of Congo. Examples of schools visited in early 2011 include:

School of Guybou with about 60 students;
School of Cepl about100 students;
School of Packa ACKA about 200 students;
School of Mbota Raffinerie with than 450 students;
School of Lycee de Pointe Noire.

Photos below: ESI conducting Great Apes Conservation in Congo © Endangered Species International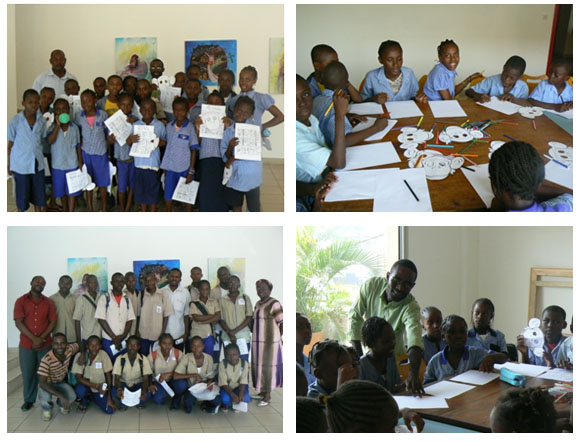 Materials on this website are Copyright ©2011 by Endangered Species International, Inc. all rights reserved.
Donate! | Site and Image use! | Photo Credits! | Contact Us! | Home!