ESI received first Top-Rated Award of 2014
ESI has been honored with the Top-Rated Awards of 2014 from GreatNonprofits! We have received a Top-Rated Awards for the last three consecutive years. This is a strong testament to our organizationís commitment to transparency and strong impacts on the ground to save endangered species and wilderness


Restoring and protecting rainforests
ESI continues to restore and protect rainforests with more than thousands of native trees being planted and monitored in the last few weeks. Protecting rainforests remain of the core of our activities. Rainforests absorb carbon dioxide, a greenhouse gas, and produce oxygen, upon which all animals depend for survival. Rainforests also stabilize climate, house incredible amounts of plants and wildlife (biodiversity), and produce nourishing and vitalrainfall all around the planet.


32 Species of corals relocated and saved
With coral reefs worldwide facing degradation due to pollution, overfishing, climate change and development, the transplant of healthy and broken/damaged corals back to the reef is an important project for restoring damaged reefs. ESI has saved and relocated 32 species of corals since the beginning of 2014. ESI collects and attaches broken pieces of living corals to dead corals or hard natural substrate. Weekly monitoring showed a great success rate with 80 percent in good condition.


ESI book on the Freshwater Turtles of the Philippines is out!
The Philippines is home of six native freshwater turtles including one endemic and four threatened by human activities. This book provides essential information for all turtle species found in the Philippines including range maps, habitat, basic natural history, diet, and threats. It uses captivating illustrations and carefully chosen words and photos taken from the field to teach children and adults about these amazing creatures. A great book to carry in the field as a field guide and to anyone interested in wildlife of the Philippines! If you would like to have a copy of the book please contact us here!


Nepal reduces illegal poaching
Nepal recently marked a successful year of species conservation by announcing that during the previous 365 days, not a single incident of rhino, tiger or elephant poaching had been recorded in any of the countryís protected areas. Poaching and illegal wildlife trades have become rare in Nepal since its peace process began in 2005.Fifteen years ago, Nepal had an estimated tiger population of 98, which increased to 198 according to the most recent census conducted last year, and it has committed to doubling this number by 2022. According to the 2011 rhino census, 534 Greater One-horned Rhinos are now found in Nepal; 503 of these occur in Chitwan National Park, 24 in Bardiya National Park and seven in Shuklaphanta Wildlife Reserve.


France creates colossal marine protected area
The size of the new marine protected area covers 1.3 million square kilometers located within the southwest Pacific Ocean (1,210 km east of Australia), representing roughly half the size of the Mediterranean Sea or twice of France. It is a significant milestone for coral reefs, fish, marine mammals and ocean as less than one percent of ocean is protected worldwide. France has the second largest marine water with over 11 million km2 after the United State, however, French past conservation efforts to protect ocean have been tiny and limited. The protected area covers the entire exclusive economic zone of New Caledonia and the territorial waters of the islands and islets of which is managed by the Government of Noumea. With this new protected area, France significantly strengthens its network of marine protected areas, which increases from 4 to 16 percent of the waters under its jurisdiction.

Now the challenge is to allocate the fund to manage the protected area. Management fund would come from the government of New Caledonia, which has yet to raise funds, while monitoring and policing will be supported by the French state.

Our oceans contain most of Earthís biodiversity, yet only a tiny fraction is protected. The creation of marine protected areas and establishing networks of marine reserves that would cover at least 20 percent of all oceans are urgently needed.


Limestone biodiversity under threat
Limestone is found all over the world and is in big demand for cement production but it is also home to unique and highly restricted biodiversity which is increasingly threatened by quarrying.Limestone-restricted biodiversity includes many species of bats, frogs, reptiles, snails, orchids, fish, spiders and beetles. Some species can be confined to a single limestone hill or cave. Once exploited, these species are likely to become extinct, and the hills and caves are very difficult or even impossible to restore.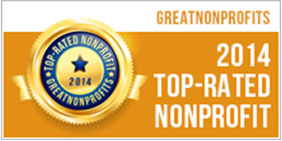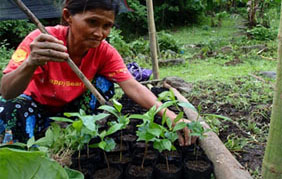 Preparing seedlings @ Endangered Species International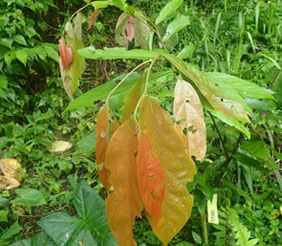 Endangered tree planted by ESI early 2004. @ Endangered Species International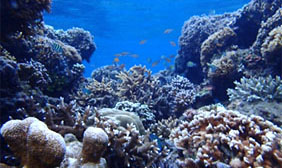 ESI protected marine area flourishing with healthy corals and fishes. @ Endangered Species International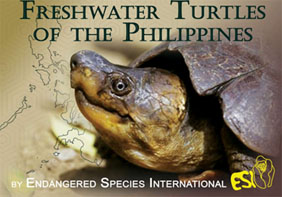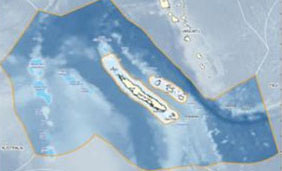 Colossal new marine protected area covering 1.3 million sq km within the southwest Pacific Ocean.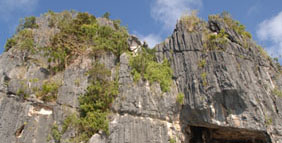 Limestone habitat harbors a unique biodiversity. @ Endangered Species International