Endangered Species International (ESI) has been conducting active conservation activities in various critical hot spots around the world, especially in the tropics. At each site, we work hard to restore and protect rainforest, to safeguard endangered species, and empower indigenous people.

Powered by Google's massive computing cloud, the interactive forest map allowed ESI to measure deforestationand forest recovery across all ourproject sites. Measurements in forest change aredetailed by our field staff who recorded data using GPS while conducting field activities. Our field data complement maps in providing information on tree species. World map shows that between 2000 and 2012, forest loss remains highest in the tropics, which is the only region in the world where deforestation is sadly increasing. Surging deforestation occurred in Indonesia, Malaysia, Paraguay, Bolivia, Zambia, and Angola.

ESI focuses conservation work on the tropic regions of the world to save and restore rainforest and its vanishing biodiversity. Below we present two examples on how two ESI sites have evolved from 2000 to 2012.

Our first site example is located in Congo (the Congo Basin forest is the world's second largest rainforest)where we protect wild western gorillas, forest elephants, and a myriad of other endangered animals including rainforest. Map A shows that at the Kakamoeka District,deforestation was rampant within our project site and beyondbetween 2000 and 2012. However, areas where our surveys found wild gorillas were not deforested. Data highlight the urgency to continue to protect rainforest, if not, at the current trend, gorillas won't have habitat to live in.



Map A. Forest loss in the district Kakamoeka, Congo between 2000 and 2012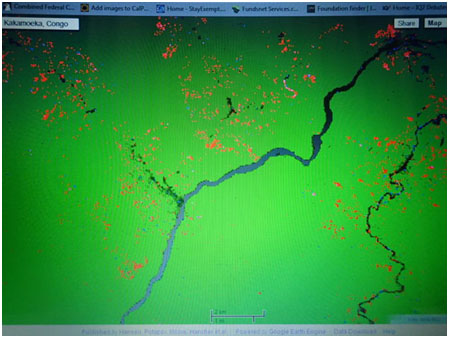 Our second site example is located in southern Philippines where ESI protects the endangered Philippine tarsier, freshwater turtles, and other rare wildlife including rainforest.Overall, data show that deforestation continued in the Philippinesbetween 2000 and 2012. However, our project site at the Mt. Matutum showed low deforestation rate and some gain in forest cover due in part to our reforestation activities. However, data confirm that the sharp decline of rainforest which occurred in the previous century has not been recovered and rainforest cover remainsseverely low. Therefore, ESI reforestation activities are essential to protect and restore rainforest. Further, our field data shows thathuge areas of tree cover are simply composed of introduced species such as coconut trees. Those plantations are very detrimental to biodiversity, soil, andregional climate.


Map B. Forest loss at the Mt. Matutum, Philippines between 2000 and 2012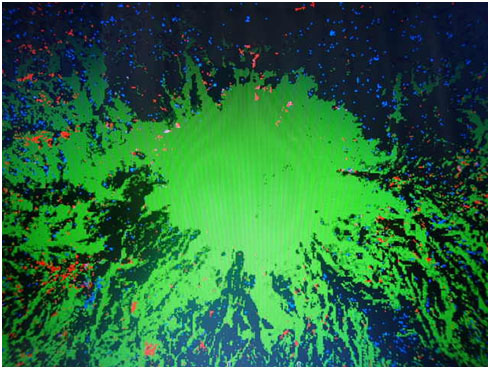 The data was released in a map developed by a team of researchers from the University of Maryland, Google Inc, NASA, USGS, South Dakota State University, the Woods Hole Research Center, and the Gordon and Betty Moore Foundation. Results from time-series analysis of 654,178 Landsat images in characterizing forest extent and change, 2000–2012. Trees are defined as all vegetation taller than 5m in height and are expressed as a percentage per output grid cell as '2000 Percent Tree Cover'. 'Forest Loss' is defined as a stand-replacement disturbance, or a change from a forest to non-forest state. 'Forest Gain' is defined as the inverse of loss, or a non-forest to forest change entirely within the study period. 'Forest Loss Year' is a disaggregation of total 'Forest Loss' to annual time scale.


Top ten countries with largest forest loss between 2000 and 2012 (1,000 sq km)

Join us NOW to save rainforest and endangered species!
We work to secure a future for endangered species and wilderness, and your contributions make our work possible and effective. Whether you give annually or every month, your gift provides vital life support to the plants and animals that need it most.