There are few places on Earth that can match the vibrancy and diversity of life found along the Alangy Trail. The Alangyi Trail is a 12km remote pristine hiking trail along the Pacific coastline of southern Taiwan between Taitung and Pingtung County. The area is home an incredible biodiversity including 25 endemic plants, 18 endemic animals, and 49 protected species under the Taiwanese laws. The diversity of crab species is incredibly diverse with 42 species including 3 endemic species and a recently discovered crab (Cyclograpsus longipes). The geographical features are very unique dating from 10 million years ago.


The Alangyi trail was established in the 1870s during the Qing dynasty. Now, it is becoming a popular destination for nature lovers and a great escape from growing urban cities. The region is geologically complex, featuring diverse habitats and wildlife. The Alangyi trail is now under intense threat: a planned construction of a provincial highway that would run within this international hot spot for biodiversity. The highway would also run alongside the ancestral trail, stealing away its scenery and natural quietness.

ESI believes that it is not a battle between possible economic benefits and conservation of Taiwan's biodiversity; in fact the economic benefits of protecting the area are very likely to overcome those associated with building the highway. Construction of the highway would cost 19 billion NT dollars (630,600 US dollars) and will be completed in 2016. The highway will save 15 minutes by car from reaching Kaohsiung to Taitung City. With less than half of this amount, a reserve could be created and provide new eco-tourism activities to the local communities.

Endangered Species International (ESI) strongly supports the Society of Wilderness (SOW) of Taiwan opposing the construction of the highway. "The Alangyi Trail should be declared as a natural reserve. It constitutes a unique natural place, rich in endangered and endemic species, a rare place for spirituality, and a home of the ancestral aboriginal cultural heritage. Building an unnecessary and wasteful highway will impact negatively tourism and take away the true value of the Alangyi Trail. It is our duty to protect this natural paradise, our children should get the opportunity to experience this magical place as well." said Pierre Fidenci, Founder of ESI during a field visit at the Alangyi Trail in November 2011.

By stopping the highway project and protecting the Alangyi, the people of Taiwan will open a door to sustainable development in the region, and will close a door to pervasive and ugly development.



About biodiversity in Taiwan
Taiwan's geographical location spans across both subtropical and tropical zones, creating a unique diversity of habitats and ecosystems. Taiwan is home to about 150,000 species, or 1.5% of the world's species. The island has over 4,200 known named species of vascular plants, over 5,740 species of fungi, over 19,000 species of wild animals, and 8,000 endemic species. There are 6 national parks, 18 nature reserves, 13 wildlife protection areas, 24 natural protected areas, 29 major wildlife habitat areas and 9 national forest nature protected areas, totally covering 19.5% of the land area.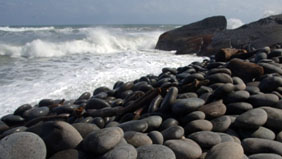 The Alangyi trail follows a magical coastline.
© Endangered Species International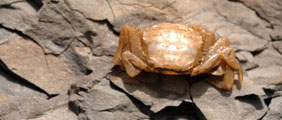 An endemic crab species found along Alangyi Trail.
© Endangered Species International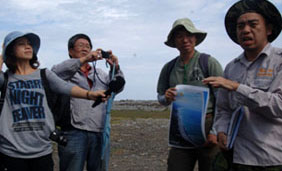 Growing opposition against the highway project.
© Endangered Species International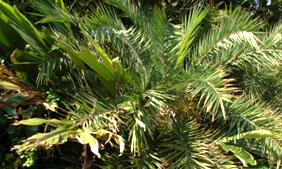 An endemic species of palm tree found along the trail.
© Endangered Species International